Learn Lyrics from Legendary Peter Koppes
Latest News
He might be biased but Sunshine Coast TAFE director Ross Hepworth says the standard of education..
Arts and wiles of politics at play. By Terry Sweetman of The Courier Mail CRIT..
Merrick Watts gets a new ABC quiz show called Tractor Monkeys - Colin Vickery / News Limited..
Read more news
News Archive
Featured Job
No items found.
Learn Lyrics from Legendary Peter Koppes
17-May-2011
Sunshine Coast's budding musos have the incredible opportunity to learn songwriting from music industry legend, Peter Koppes.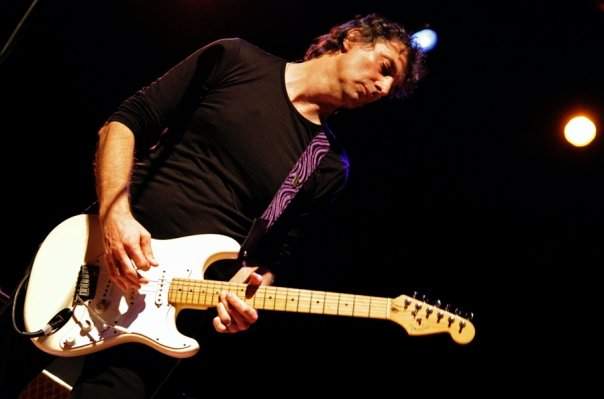 Peter Koppes is one of the founding members of the internationally renowned Australian band The Church, best known for the songs 'Under the Milky Way' and 'Unguarded Moment'.

Sunshine Coast TAFE music teacher Peter Koppes said songwriting was about lyrics and poetry that have the potential to touch an audience in the way nothing else can.

"It's important for our students to develop and improve their song writing technique," Mr Koppes said.

"I will teach them how to create and develop songs, arrange music and most importantly how to generate an income from song writing.

"It's very easy to get caught up in the glamour of the music industry, but at the end of the day earning money from your craft and learning about copyright protection is just as important as having the initial talent to create beautiful songs.
"I offer tips and strategies to help them in the real world of the music industry."

Who better to learn from than someone whose band is still a vital part of the music industry?

The Church toured the USA in February this year and returned to perform a special sold out show at the Sydney Opera House with a 67 piece orchestra in April.

These enduring rock legends played the one-off Sydney Opera House show in celebration of their 30th anniversary.

"We performed all of our favourite songs with symphonic accompaniment provided by the George Ellis Orchestra," Mr Koppes said.

"It was the best way to celebrate three decades in this industry."

The Church were inducted into the ARIA Hall of Fame in October 2010 and their acceptance speech on that night has itself become notorious.

"Our acceptance speech has made history and gone viral," Mr Koppes said.

Mr Koppes said during the short course students would be encouraged to network and collaborate with like minded musicians.
"Students are definitely given the opportunity to experiment with mixes of people from different genres because it's not always obvious and you never know unless you try," Mr Koppes said.

"We are offering this program at the special price of $135 so that it is affordable for students to realise their music dreams."
The Sunshine Coast TAFE Songwriting Workshop short course will be held at the Nambour Campus from 21 May 2011 and will run for five weeks every Saturday from 10am to 4pm.

For further information on programs available through Sunshine Coast TAFE please call our Customer Contact Centre on 5457 1000 or visit sunshinecoast.tafe.qld.gov.au

ENDS
For further information or to organise an interview please contact Wendy Hornsby on 07 5457 1114.
---
Subscribe
Keep Up-to-date with Trade Support, subscribe to our RSS feed to be notified of all our latest news blog events and more .
Subscribe to RSS feed
What is RSS feed?
Tip of The Day
Bring your picture to life simply by placing your subject off-centre..
read more